Company Logo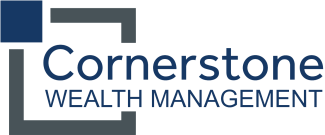 Email
info@cornerstonewealthmgmt.com
Disclaimer
FINRA - BrokerCheck is an important tool for investors to use to help them make informed choices about the individuals and firms with which they conduct business.  Please click the logo below to research this company or any of the investment professionals you are working with.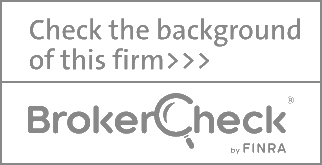 DISCLAIMER:  THERE CAN BE NO WARRANTIES, EXPRESSED OR IMPLIED, AS TO ACCURACY, COMPLETENESS, OR RESULTS OBTAINED FROM ANY INFORMATION POSTED ON THIS OR ANY LINKED INTERNET SITE.
 
Cornerstone Wealth Management (CWM) is a Security & Exchange Commission (SEC) registered investment advisor, doing business in Ohio.  Information relating to securities is intended for use by individuals residing in states in which the investment advisor representative has received licensure or is otherwise exempt from filing status.  This site does not constitute a complete description of our investment services and is for informational purposes only. 
 
Nothing on the CWM website should be construed as a solicitation, offer or recommendation, to acquire or dispose of any investment or to engage in any other transaction.  We do not render or offer to render personalized investment advice or financial planning advice through our website.  Advice can only be given after delivery of our Disclosure Document and execution of an investment advisory agreement by the client and CWM.
 
Information throughout this internet site, whether investment specific, charts, articles, or any other statements regarding market or other financial information, is obtained from sources which we, and our suppliers, believe reliable, but we do not warrant or guarantee the timeliness or accuracy of this information.  The information and opinions contained in this website are provided by CWM for personal use and informational purposes only and are subject to change without notice.  Nothing contained on this website constitutes investment, financial, legal, tax or other advice or is to be relied on in making an investment or other decision.  Nothing on this site should be interpreted to state or imply that past results are an indication of future performance.
27366 Center Ridge Rd
Westlake, OH 44145
United States
Company Description
We are dedicated to providing investment management and strategic wealth planning that is right for you. Simply put, we strive to be our client's trusted advisor.