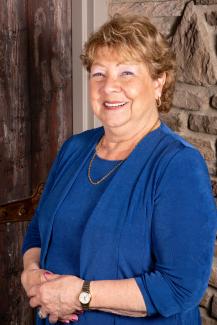 Kaye E. O'Boyle

Chief Compliance Officer
Chief Compliance Officer
(440) 250-1563
As the CCO, Kaye is responsible for overseeing and managing the regulatory compliance activities of Cornerstone Wealth Management. Her duties include designing, implementing, and testing internal control policies and procedures to assure compliance with applicable state and federal laws. Additionally, she oversees operations and other administrative tasks in the company.
She has earned multiple certificates of educational achievement in Taxation and Financial Planning from the AICPA.
Kaye & her husband William reside in North Olmsted, Ohio, and have three children and seven grandchildren. Kaye also enjoys music, reading, crafting, and traveling.