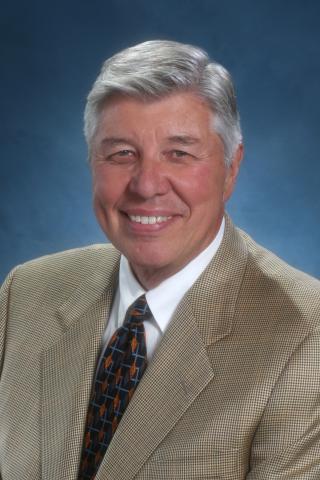 David A. Gomersall
(October 13, 1940 - April 23, 2018)
Dave Gomersall was the founder and long-time president of Cornerstone Wealth Management.  He lived most of his life in North Olmsted, where he raised his family and was most recently a resident of Bay Village, where he lived with his wife, Ellie, for the past 20 years.  He was a successful business owner, fisherman, hunter, boater, avid traveler and poker player with a lifelong quest for new experiences.
As a Certified Public Accountant, David established Gomersall & Associates in 1963 which he grew and expanded to over 1,000 clients in the areas of manufacturing, constructions, real estate, technology and various service industries. During this time, the firm's clients were looking for unbiased advice in the areas of retirement planning, investment planning, income tax planning, and estate planning. These high net worth individuals looked to their CPA to provide guidance and assistance. To answer this demand, David's CPA practice expanded its service offerings to include advice in these areas.
By the end of 1996, he had continued his career in investment management and went on to start Cornerstone Wealth Management.  In 2003, the accounting firm was sold to new partners allowing him the opportunity to build our firm into what it is today.
David was a past President of the Kiwanis Club and a past President of the Firelands Chapter of the Ohio Society of C.P.A.'s. He served on served on the TD Waterhouse Institutional Services, Inc. Advisory Board for two years and was a member of the TD Waterhouse President's Council. Dave was part of several professional groups including NIFAP - National Independent Financial Advisory Panel. He earned multiple certificates of educational achievement in Taxation and Financial Planning from the AICPA.
Dave was a great leader, an extraordinary man, and a friend to many. He will be dearly missed by all those who knew and cared for him.